Do you consider studying Industrial Design in the Netherlands? Eindhoven University of Technology offers a unique opportunity to obtain your Master's degree.
The Department of Industrial Design focuses on the design of intelligent systems, products and related services in a societal context. The Eindhoven Industrial Design engineer develops a wide range of competencies during his/her education, in the areas of expertise: Creativity and Aesthetics, User and Society, Technology and Realization, Business and Entrepreneurship and Math, Data and Computing.
The Master of Science programme focuses on researching, realising or valorising interactive systems, and students can specialise in two of the areas of expertise. You learn to design in projects that are closely related to on-going research. Interaction design, Internet of things and data-inspired design in the contexts of mobility health and well-being draw special attention within Eindhoven University of Technology and Industrial Design in particular.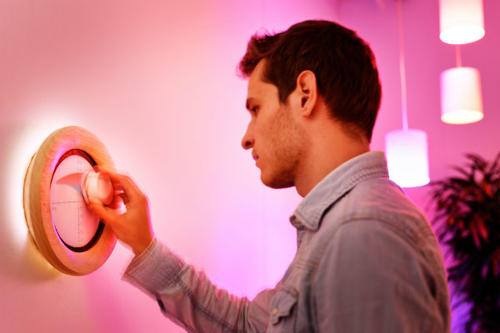 Innovative student projects
Some project examples:
Shape changing interfaces: Materials and actuators that adapt to user interaction.
Future mobility: Negotiating between people and self-driving cars.
Health: Smart rehabilitation garment for posture monitoring.
Wearables: Let your body feel what to do and where to go.

Our Master programmes offer
Industrial Design Master's degree students can choose between three professional tracks, which are based on the position you aspire after completing your Master's degree program.
Research, Design and Development, supporting you in developing the attitude, skills and knowledge you need to work successfully in the R&D or design department of a corporation or public institution. The final Master's degree project will be performed on behalf of, or within, a company (e.g. Philips, TomTom, Toyota, Océ or Nedap), a government agency or a semi-public institution.
Design Leadership and Entrepreneurship, for future professional design managers and design entrepreneurs. It focuses explicitly on the rapidly growing Creative Industries sector where creativity and innovation play a central role. The final Master's degree project should include a business plan or an effective crowdsourcing campaign. After completing the program, you can join a company active in the creative sector, such as Frog, VanBerlo or Studio Roosegaarde, set up your own design studio or initiate your own start-up.
Constructive Design Research, supporting you in developing the mentality, skills and expertise you need to contribute to the design and research community's knowledge about how design interacts with research. The main outcomes of your work are research prototypes and the theoretical frameworks that describe and explain them. The final project is performed in collaboration with one of the Department's professors. This track prepares you for working as a PhD candidate in a design research setting, oftentimes in combination with industrial partners.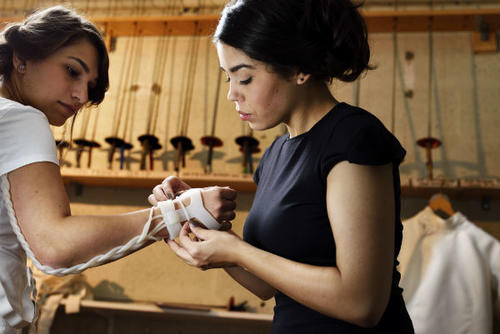 Professional perspective
Since students already collaborate extensively with companies and institutions during their study, the Industrial Design graduate is well suited to what the market demands. The Industrial Design 'engineer' is an integrator who can work across various disciplines to come up with solutions. Many students continue to work for the companies where they do their graduation, start a successful business (Unit 040, 3D Hubs, Smart Goals, Studio Tast or Afdeling Buitengewone Zaken) or enter the Professional Doctorate (USI) and PhD programs at TU/e or other Universities. The program has a strong international orientation, which results in students taking up positions beyond the Netherlands. Read the stories of our Alumni.
Eindhoven University of Technology
Eindhoven University of Technology (TU/e) is a research institution ranked as one of the first 150 universities of the world, according to Times Higher Education Rankings and QS Rankings. The university's strategic areas include energy, health and smart mobility.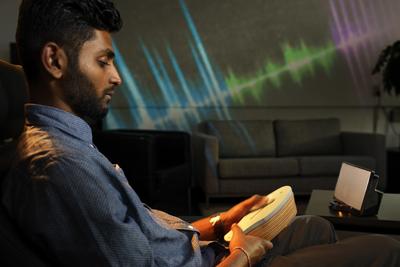 The city of Eindhoven
Eindhoven has its own airport and lies in the technological heart of the Netherlands, also known as Brainport. Brainport is a substantial contributor to national industrial export and generates almost 40% of all patents registered in the Netherlands each year. The region is home to many companies of international stature, such as Philips, DAF Trucks and ASML. TU Eindhoven collaborates with these companies that offer students internship opportunities and job prospects. Aside from that, Eindhoven is a veritable design city, with our Department of Industrial Design, the Design Academy, the Dutch Design Week and a vibrant, creative industry that offers a great climate for innovative startups. As a student you can also be part of the Dutch Design Week: as part of our own exhibition Mind the Step or on one of the many other locations throughout the city.