Germany keeps rising in the international higher education tops, especially since it abolished tuition fees for Bachelor's degree courses from public universities. Its higher education institution are expected to have an international prestige and a complete educational offer for students of different cultures.
While Germany has a broad offer of Master's programmes taught in English, it also has mentoring programmes and an intercultural environment. Germany has over 100 universities, 165 universities of Applied Sciences and more than 50 colleges of Music, Film and Art. Although the application process may be difficult at times, studying in Germany remains an attractive option for international students.
Universities offer top education and modern facilities. English in Germany is spoken by over 50% of the population. It is used in the academic environment and you'll have no problems finding your way in big cities, although you can struggle in smaller towns and villages. Of course, you can learn the German language at a basic level if you want to make things easier.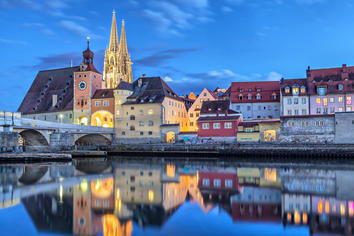 If you already learned about the top 10 universities of Germany, it is time to take a look at the most popular German universities for foreign students. Check out a list of all the ranked universities from Germany.
Discover Bachelor's programmes in Germany
Germany's most international university
Times Higher Education has developed a 2019 top of the most international universities from each country and Germany is present with Jacobs University. The institution has an international outlook of 83.1/100, which means that it was analysed by its teaching environment, research and influence in the field, staff and knowledge transfer.
Top 10 most internationally-oriented universities from Germany
Below you will find the leading universities chosen by foreign students, especially from non-speaking countries, according to Times Higher Education.
Top 10 universities in Germany with the best international student satisfaction
Below you can check out the best German universities, according to international students reviews.
Find Master's programmes in Germany here!
Check out more up-to-date rankings from World University Ranking 2019 and Shanghai Ranking 2018. Plus, you can also check out what students have to say about some of the most international universities in Germany: